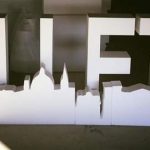 EXPANDED POLYSTYRENE (EPS)
Jablo
Technical Name: Expanded Polystyrene (EPS)
Maltese Term: JABLO
EPS or JABLO is a material, one of the most widely used internationally, used in the construction industry from the foundations to the roof. It is a light and rigid insulation material made of plastic foam, which is produced by compact polystyrene particles. Due to the fact that it is 98% air, in recent years the term airpop has been established in Europe to describe the expanded polystyrene.
EPS Product Features
They offer excellent thermal insulation properties while they maintain low weight as they consist of 98% trapped air.
They have structural stability and do not decompose. EPS stress tests for about 30 years of use underground have shown that it always exceeded the minimum required limit of 100 kPa. EPS used in bridge foundations that had undergone stressing for about 40 years indicated less than 1.3% distortion. The stability of the EPS is not affected by time.
They present small resistance coefficient values in water vapor diffusion (μ) and they are capable to "breathe", preventing the vapor condensation formation phenomenon.
They are perfectly combined with most building materials (cement, plaster, anhydrite, organic and inorganic mortars).
They can contribute to proofing from airborne and impact sounds.
They are manufactured for building uses as self-extinguishing (SE) as its mass contains flame retardant.
They offer a perfect price – efficiency balance and are economically advantageous.
They are also fully recyclable and environment friendly.
EPS Usage Areas
Roofs
Terraces
Floors (residences and underground levels)
Walls (externally, in between double layer walls and internally)
Road Construction Works
2D Signs
Bean Bags
Fish Boxes
| | |
| --- | --- |
| Size (m) | 2×1 |
| Thickness (mm) | Various (10 to 500mm) |